Bennamann's corporate values define everything that we do as a company and form a benchmark against which our team deliver every single day.
Protecting the environment and with a zero-carbon footprint
We stop harmful pollutants such as fugitive methane and ammonia escaping into the environment. 1kg of methane is equivalent to capturing 86kg of CO2. Repurposing methane to displace fossil fuels further reduces global warming. The digestate produced replaces highly carbon intensive chemical fertiliser and improves soil biology. We are also focused on our own environmental impact and follow the ISO14001 standard, aiming to be carbon neutral by 2024. We actively support IFEAA to maintain awareness of the issues, assist vital collaboration between the major emitting sectors, to help ensure climate targets are met and pledges kept.
Value our customers and our colleagues
We make time to build meaningful relationships with our people and our clients based upon respect; we value diversity, equality and inclusion as being fundamental to progression and innovation. A collaborative culture founded upon honesty, trust, empowerment and fun is fundamental to Bennamann's success in a fast moving, competitive and high pressure business environment. We welcome feedback from employees and clients and ensure we listen and respond.
Innovative, passionate with a can-do attitude
Our technology and operating model is truly disruptive. This has been (and will continue to be) driven by world-class scientific and engineering innovation. Our diverse team are passionate about using technology to help change the world. We solve problems collaboratively, and by utilising the best science, creativity, common sense and pragmatism.
We work with clients and partners who share our vision of reducing the environmental impact and increasing the sustainability of their operations. Our aim is for a range of tangible wins for partners, including cost reduction and enhanced profits, however this will not be at the expense of our integrity in areas including environmental impact, animal welfare and business transparency.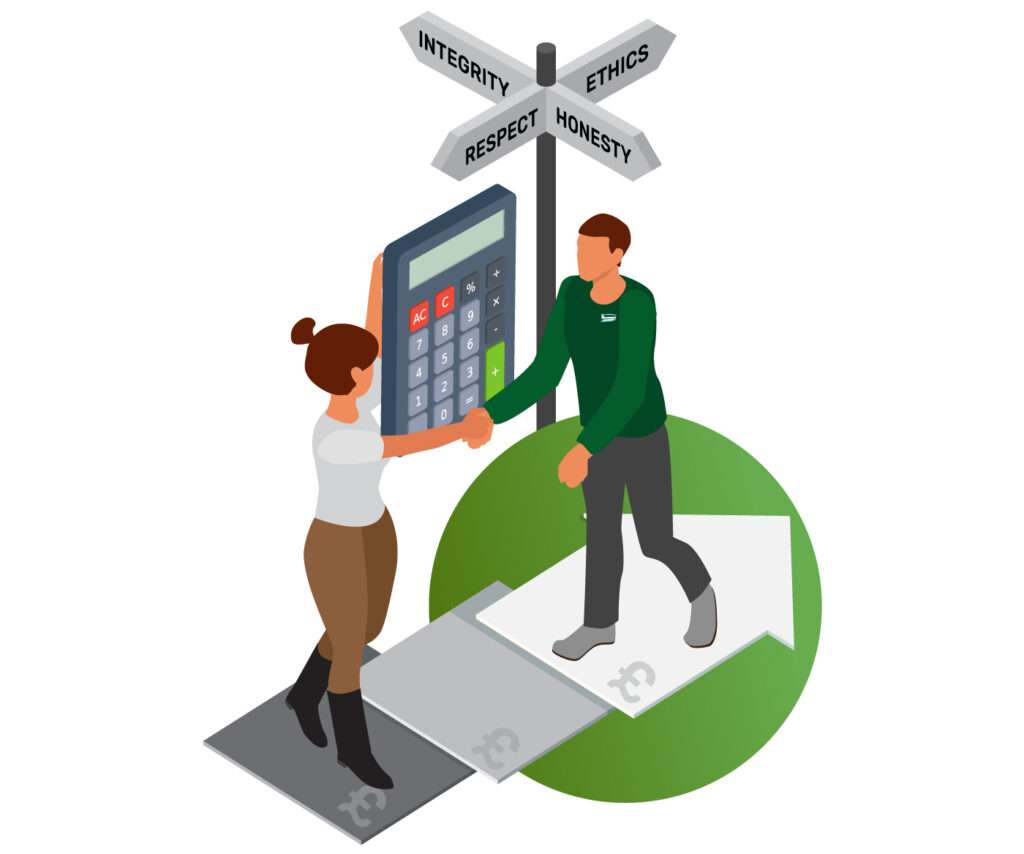 Safe, reliable and dependable
The health and  safety of our people, customers and the environment is central to what we do. We have systems and processes to make sure our technology and working practices are safe. We adhere to key industry specific standards including ISO9001 and ISO45001. Customers in remote locations depend on us for vehicle fuel and energy independence, high levels of uptime with minimal intervention are crucial, our comprehensive remote monitoring and control technology is key to this.