Transforming the biomethane value chain
The Biomethane Value Chain
Capturing and Processing
Biomethane is an abundant, freely available and flexible form of renewable energy. It is emitted from organic matter as it decays, such as animal manure or cut grass, but it needs to be captured to avoid exacerbating the climate emergency. Bennamann creates products that enable our customers do just that and to process the captured biomethane locally so it can be used as a clean, green source of energy. Our technology can cool it into a liquid for use as a fuel, or provide it as a gas to heat and power our homes and businesses.
Storage
Biomethane's chemical properties make it difficult and expensive to store for long periods of time. Bennamann's patented storage solutions are at the heart of all our offerings. We make long-term storage possible in a cost effective and environmentally friendly manner; this unlocks the potential of biomethane for a wide range of uses by a broad customer base.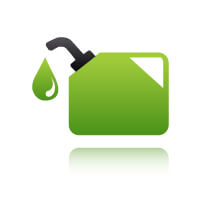 Distribution
Our end-to-end solutions mean that we not only develop products for our customers to help them capture, process and store biomethane; we also harness the power of the Internet of Things (IoT) to help our customers to sell the biomethane they produce.
What Bennamann is all about
Unlocking the power of biomethane to deliver a local clean energy revolution
At Bennamann we believe that offering our customers end-to-end solutions is the key to unlocking the power of biomethane; we are developing innovations at all four stages of the biomethane value chain (capture, processing, storage and distribution) for a variety of organic waste sources.
We are developing a range of technologies which ensure we offer our customers exceptional performance and value while delivering a local clean energy revolution.